El sustituto óseo de fosfato de calcio asequible y biocompatible
El sustituto óseo de fosfato de calcio asequible y biocompatible
BIOCERA-VET® GRANULES es un sustituto óseo sintético hecho de cristales de apatita deficientes en calcio (ADC) que se asemejan químicamente a la composición mineral del hueso natural.
BIOCERA-VET GRANULES:
ADQUIERA NUESTROS PRODUCTOS BIOCERA-VET GRANULES
DO YOU WANT TO KNOW MORE?
Watch the testimonial of Dr RAGETLY about the use of BIOCERA-VET in bone surgery.
Dr RAGETLY, DVM, PhD, Dipl. ACVS, DIPL. ECVS, Surgery specialist – CHV Frégis, France
BIOCERA-VET : PROVEN EFFICACY AND SAFETY2
IN ARTHRODESIS, BIOCERA-VET SHOWS A COMPARABLE BONE FUSION3 AND LESS COMPLICATIONS
(2) "Efficacy and safety assessment of a self-setting bone substitute (α-TCP) as efficient alternative to autograft. Ragetly et al. 2022." Best Poster Presentation at the VOS (Veterinary Orthopedic Society)
(3) Bone Fusion was assessed by a blinded independent radiological analysis by a qualified orthopedic surgeon using a numerical rating scale rating from 0-3 as described by Michael et al., 2003 and Ree et al. 2016
¿PRACTICA CIRUGÍAS ORTOPÉDICAS?
PÓNGASE EN CONTACTO CON NOSOTROS PARA INFORMARSE SOBRE LAS VENTAJAS E INDICACIONES DE BIOCERA-VET
Rellene el formulario para recibir los últimos datos clínicos e información sobre nuestros nuevos productos
"*" señala los campos obligatorios
WHY BIOCERA-VET BONE SURGERY?
Easy and intuitive preparation, high injectability
Fast-setting and mechanical strength
Excellent osteointegration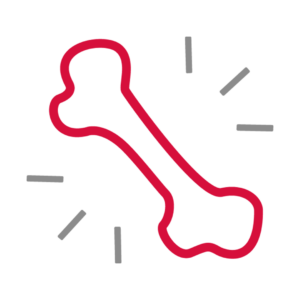 Accelerated bone consolidation
Reduced co-morbidities and complications (compared to autografts)
"BIOCERA-VET induces bone fusion thanks to its interesting properties of osteoconduction and osteointegration. It has real advantages for the veterinary surgeon allowing him to have an alternative to autograft, with less complications while saving significant surgical time."
Dr Guillaume RAGETLY, DVM, PhD, Dipl. ACVS, DIPL. ECVS
Head of Department of Surgery at CHV Frégis (France)